Contact us today for a free quote!
Landscapers in Reading, Berkshire
We are a family run business with an ever growing team. What started out as a two man team has now grown into a successful business. With great customer feedback, we have become recognised for their reliability, quality of work and full commitment to each & every project.
We offer a huge range of services, including: Artificial Grass, Block Paving, Decking, Fencing Services, Garden Designers, Garden Drainage, Garden Fencing, Garden Makeovers, Garden Walling, Hard Landscaping, Lawns, Patios, Patio Design, Paving and Driveways, Soft Landscaping, Water Garden Services.
Why choose us? We offer free quotation and are a family run business with competitive prices. We have a great team that provides quality work and we are fully insured.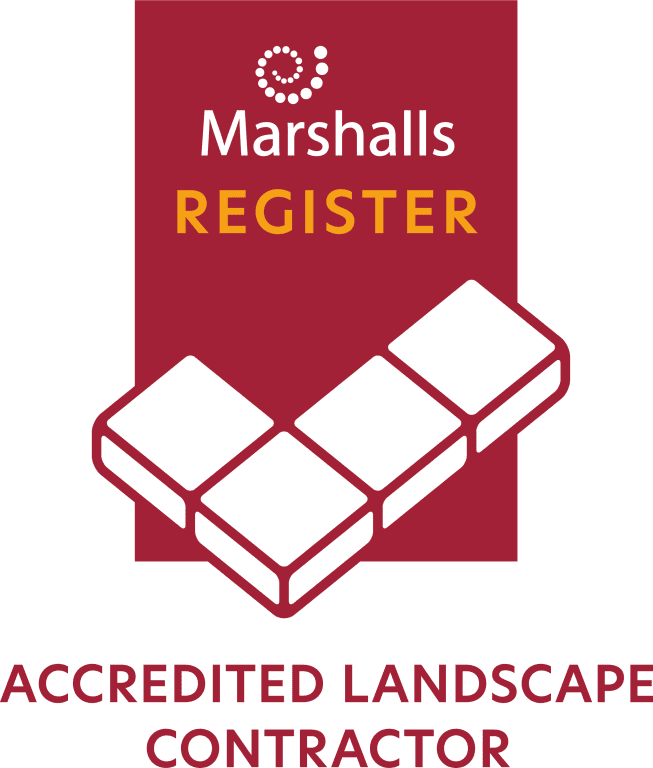 Marshalls Accredited Landscape Contractor.
At New Views Landscaping we understand that every property is different and may require a bespoke design.
Our team have conceptualised many outstanding garden designs for commercial and residential properties alike. We can offer a fully comprehensive landscaping service where we will design the garden, build decking, install artificial grass, we even lay many different kinds of driveways.
Our team will ensure that after all the work is done, you will want to spend every moment enjoying your beautiful bespoke design. So, get in touch for a free quote from professional landscapers, so we can discuss your garden's needs.
Landscaping & Garden Design in Reading
In the world of landscaping, garden design has quickly become a powerful tool that combines creativity and precision to help; landscapers bring your outdoor spaces to life. Gone are the days when traditional blueprints and sketches were the primary means of visualizing landscape designs. Today, garden design has revolutionized the industry by allowing homeowners, landscaping contractors, and landscape designers to view and interact with a virtual representation of their outdoor space, giving you the freedom to choose your design after you know exactly what it will look like.
With garden design, you can transcend the limitations of imagination and gain a realistic preview of your dream garden. By utilizing this groundbreaking software and technologies, a landscaping company and their designers can create detailed and accurate 3D models of your outdoor space. This immersive experience enables you to explore various elements, such as hardscaping features, plant placements, and lighting, before any physical work begins.
By choosing New Views Landscaping Ltd, you can benefit from enhanced perception, precise planning, effective communication, and potential cost and time savings. Embrace the possibilities of garden design to create a stunning and personalized outdoor space that exceeds your expectations.
Choosing the Right Landscaping Contractor
When it comes to garden design, selecting the right landscaping contractor is crucial. You might be asking yourself "where do I find landscaping near me?" and that's just one factor. A reputable landscaping company with expertise can provide you with an interactive and lifelike representation of your garden design. By working with New Views Landscaping Ltd. you are choosing to collaborate with a Marshall's Accredited Landscape Gardeners who will ensure you're landscape design is exactly what you are looking for.
No matter the current state of your garden, we will do a full renovation on any given plot of land. Is your garden all grass, all slabbed? That isn't an issue for our team of landscaping experts as we guarantee to transform your garden. Giving you a breath-taking view that you are sure to be 100% satisfied with.